Book your testride now!
Test the unu scooter for free near you
1. Choose your city
Choose the appropriate time in the calendar of your Pioneer.
You can take a test drive at any time during regular opening hours at our retail partners.
2. Meet our partner nearby
Bring your ID & driver's license.
They will have a helmet for you to use.
Drive the unu scooter yourself.
Ask any questions you have about the scooter.
3. Buy the scooter online or take it directly
Decide between a direct purchase or a monthly subscription.
Flexible payment methods like PayPal, Klarna, or Finance a Bike.
Order online, and the scooter will be delivered directly to your door.
Get your scooter direct from our retail partner and start riding right away!
Find a test ride near you
Come and experience unu live! You can now book a test ride with our scooters in various cities. Whether you're in Berlin, Munich or Hamburg, grab an unu and experience the fun and freedom our models offer. Get excited about urban mobility and book your unu test ride to experience the electric future!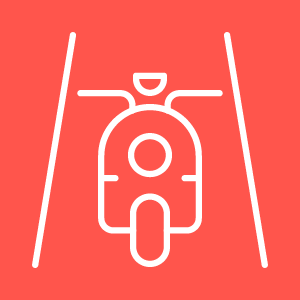 Testride (former Pioneers): Test the unu scooter for free with one of our pioneers. Order online later.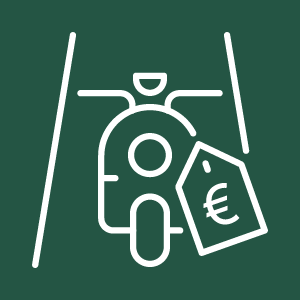 Testride & Buy (Retailers): Explore the different unu scooters and buy directly from one of our retail partners.
Meet our unu Pioneers

Everyone should have the chance to experience unu Scooter as an urban mobility solution. A test drive allows you to try the unu Scooter for free. That's why we've

built our Pioneer network.

Our unu Pioneers are enthusiastic unu riders themselves. So, your questions will be answered based on their own experience and without bias.
Our unu scooter
unu scooter Move

Test the smooth driving experience, no matter what the surface. Experience sustainable mobility in the unique unu design. Switch to e-mobility now with the unu Scooter Move.
unu scooter Pro
Feel the power of the 4kW motor. Test the smart features and the unu app - in pairs or alone. Sounds good? Learn more about the

unu
Scooter Pro.
Discover our tesride cities
unu is not only available in Germany and Austria but also in France and the Netherlands. Below we would like to introduce you to some of our unu cities. Check out your city below and learn more about our pioneers, garages near you, and ways to explore your city.
Good to know before the test ride

Arrive on time. Please carry your ID card and a valid driving permit for the country. Just so you know, your ID will be kept by the test drive center/pioneer and returned to you after the test ride.
Are there any charges for a test drive?

The test ride is absolutely free.
What is the age requirement for a test drive?

The rider must be at least 18 years old to qualify for the test ride.
Have more questions about unu's scooter?

Check out here for our e-scooter's user manual.
You can find unu scooter's review here.